Paul Russell - NanoJapan 2009
Clarkson University
Osaka Institute of Technology
Advisor: Prof. Sasa, Website

Research Project:
Microwave-Assisted ZnO Nanorod Growth for Biosensing Devices
Research Abstract & Poster:
Major/s:
Electrical Engineering & Physics
Anticipated Graduation:
May 2012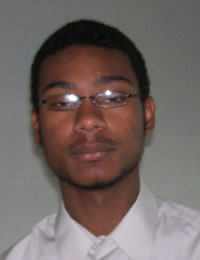 Why NanoJapan?
NanoJapan is priceless, both as a research opportunity and as a cultural experience. This is the perfect fit for young students looking to push the limits of technology. The necessity for engineers and scientists who can create solutions is increasing and opportunities like NanoJapan help to develop the experimental skills required to arrive at these solutions. I applied to NanoJapan because I was passionate about nanotechnology and have always been intrigued and drawn to Japanese culture and technology. I thought that the overlap made this the perfect opportunity.
The borders and barriers of this world are becoming much more blurred; this is a global society. Breaking down cultural boundaries helps us to share mistakes and successes as we try to solve pressing global issues. The more angles we tackle problems from the more efficient our solutions shall become. I'm looking forward to the experience of a whole new culture and the chance to see life from a completely different perspective. I want to explore the differences and similarities between our cultures. In terms of research I'm looking forward to taking away experience with experiments which will be instrumental to my undergraduate honors thesis and ultimately my pursuit of doctoral degree.



Paul Russell Presents at the 2009 RQI Summer Research Colloquium
Paul Russell gave a poster presentation on Microwave-Assisted ZnO Nanorod Growth for Biosensing Devices at the 2009 RQI Summer Research Colloquium. To view his abstract and poster click here.
© 2011 TeraNano. All rights reserved. Website designed by
www.wastedpaper.com
.